As a true skincare junkie and self-taught pimple popping pro, I totally geek out on skincare science and new discoveries (have you heard the latest about the microbiome? You know I have!). But even with new and improved formulas and technologies hitting shelves, no ingredient could ever compare to how I hold glycolic acid. This magical active acid has been my pore-minimizing, acne and scar-clearing confidant for many years, leaving my skin smooth and bright and enhancing the look of my makeup.
Glycolic acid is one of those common ingredients that can be found on many product labels, but WTF does it actually do? Falling under the alpha-hydroxy acid (AHA) family, glycolic acid derives from sugarcanes. Best known for restoring the skin's radiance and luminosity, this water-soluble acid exfoliates the outermost layer of skin (
stratum corneum) eliminating debris, dead skin cells and excess sebum, and preventing acne breakouts. As my gold standard for quickly eliminating stubborn hyperpigmentation and acne scarring, it also helps stimulate collagen production and elasticity.

Of course, like all other skincare ingredients, Glycolic acid may not give you the same results as it gives me. Yes, it's great for quickly clearing acne, but if you have acne-prone skin or dealing with hormonal cystic adult acne, you may want to layer glycolic acid with a BHA (beta hydroxy acids) like salicylic acid which is oil-soluble and can deeply penetrate the pore and tackle the problem head-on. But with that said, glycolic acid is super safe for all skin types, especially if you have oily and/or mature skin.
So if you're experiencing either one or all of the following: enlarged pores, oily skin, hyperpigmentation and or fine lines, I highly suggest getting familiar with this superstar skincare ingredient. To help you out, I've listed the best (and a few of my favourite) glycolic acid skin care products.



Ole Henriksen Invigorating Night Transformative Gel ($59), Sephora
Volition Beauty Apple Cider Vinegar Resurfacing Peel Pads ($80), Sephora




Rodial Glycolic 10% Booster Drops ($89), beautyBOUTIQUE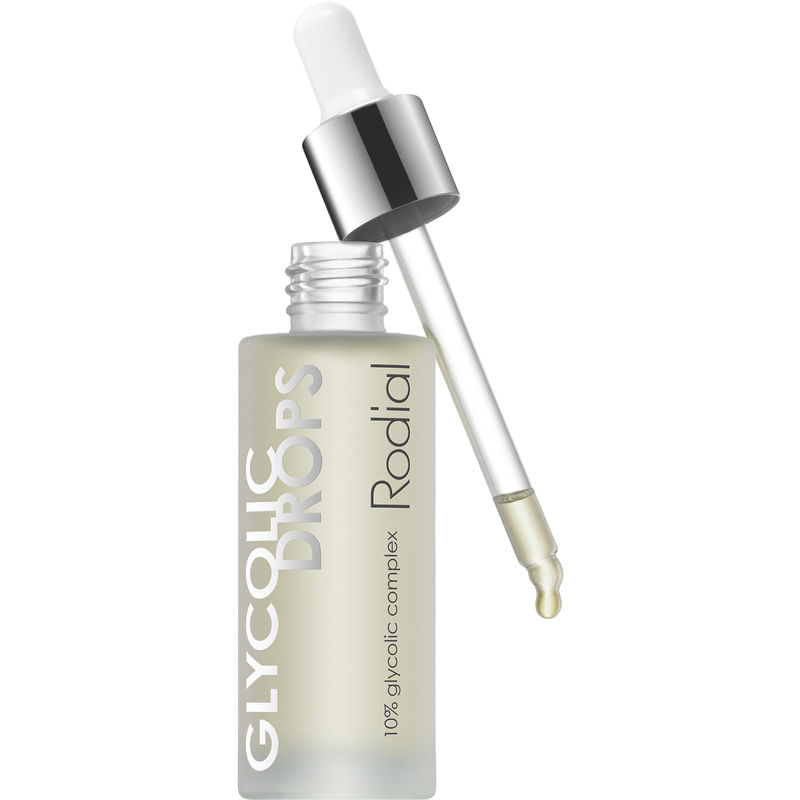 Vichy Normaderm Deep Cleansing Gel ($19.95), Vichy




Nip+Fab Glycolic Fix Overnight Serum ($24.21), Amazon
Kate Somerville ExfoliKate Cleanser ($48), Sephora
Biossance Squalane + Glycolic Facial Renewal ($85), Sephora
Herbivore Prism Exfoliating Glow Potion ($78), Detox Market